Every where i look people are using stippling brushes and because all the reviews are saying they are the best thing since sliced bread i now want one but which one. While i was looking online for one i also saw buffing brushes now what is the difference so i have seen 2 stippling brushes and 2 buffing brushes that i like but can not seem to choose between them as different people are saying different things about each of them so here they are
Real Techniques Stippling brush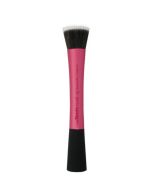 This one is £11.99 buy it
here
which is kind of pricey for me but I've heard nothing but good reviews on this ones the bristles are shorter so i suppose it would be firmer and give a more flawless finish.
Real Techniques Buffing Brush
The buffing brush comes in the core collection for £21.99 buy it
here
it is the last one on the right. You get 4 brushes which to me is better value for the price because in the set you also get a detailer brush, pointed foundation brush and a contour brush which are held in a handy case/stand.
Eco Tools Buffing Brush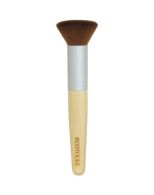 This one is £9.99 buy it
here
and at the moment there is an offer on selected Eco Tools buy 1 get 2nd half price so i could get 2 brushes for about £15.00 i like the idea of Eco Tools with the whole earth friendly bamboo thing they do but is it worth it.
E.L.F Studio Stipple Brush
This is the cheapest one at just £3.50 buy it
here
and there are a tone of mixed reviews about it some are saying its amazing and others are saying the bristles are too long and they just fan out on your face but i have no idea!
I'm really looking to achieve that flawless airbrushed finish and haven't a clue which one to buy
have you tried any of these brushes and would you recommend any other ones for me to try
please leave a comment and let me know